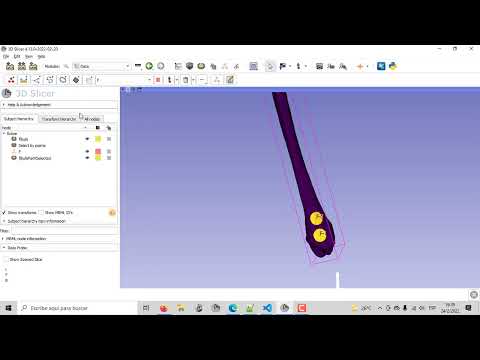 Select by points tool is available on the Dynamic Modeler module since end of October 2021 Slicer Preview Release
This tools allows you to create 2 types of output models from an input model, a fiducial list, a selection-distance and a selection-algorithm.
One of the possible outputs is copy of the input model with selection scalars (unselected=0, selected=1) according to the selection-algorithm and selection-distance using the fiducial points as seeds.
The other possible output crops out the part of the input model that is selected.
This tool was developed ad-honorem by:
Mauro I. Dominguez
Andras Lasso (Perklab)
This tool allows partial mesh registration workflows like weight-painting ICP on Blender.