As more modules have been added to Slicer, it has become harder browse and select modules (see [1]). To address this, we added a new module finder window. The finder can be displayed by clicking "Search" icon in the module toolbar or using Ctrl/Cmd + F keyboard shortcut.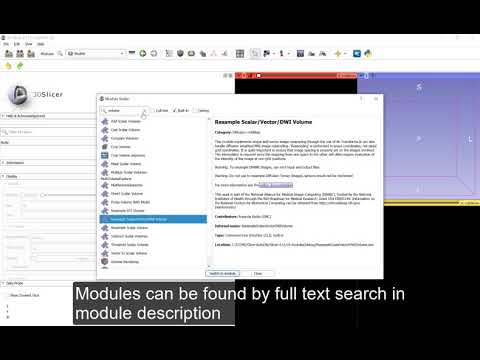 Features:
It can select a module using the same number of clicks as the the Ctrl/Cmd-F combobox (type characters, press arrow-down key N times, then press Enter to go to that module)
Built-in modules can be hidden, so it is easy to find modules installed by extensions
Module category is shown, so user can learn where to find the module in the categorized module menu (e.g., Cleaner module is available in Surface models->Advanced category)
Module can be found by full text search in all the module description (help, acknowledgements, authors)
Developer information is displayed, such as module type (CLI, C++ loadable, scripted loadable), location, dependencies
Any comments, feedback, suggestions are welcome.